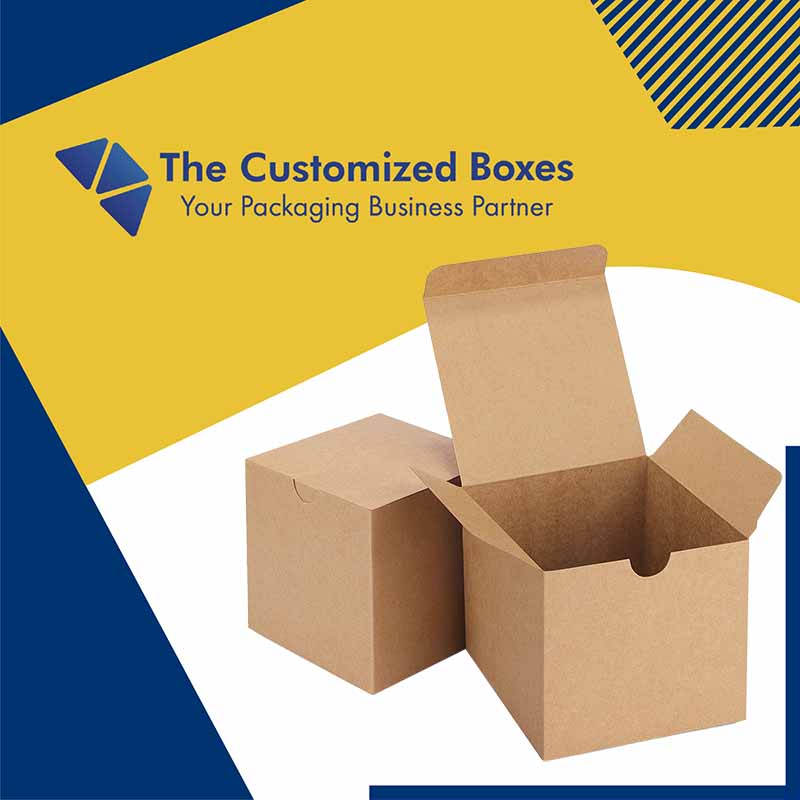 Top Rated Custom Tuck Boxes In USA
For mot of the e-commerce companies in the U.S, tuck boxes have become popular for all kinds of packaging be it a cosmetic, stationery, or other retail product. It is mainly because they are affordable and easy to use you. In order to meet contemporary market requirements, TCB provides its clients outstanding an eye-catching tuck box. They can be easily packed and unpacked within seconds, saving your time and energy which are the crucial factor in any business.
These boxes are highly adjustable and can suit every type and size of the product. Moreover, these boxes come in a variety of types, such as reverse, tuck top, and straight tuck boxes along with different materials. They attract customers to your product by their simplicity of design and overall minimalist appearance. With added printing and add-on services, such as embossing debossing, window die-cut, etc., a tuck box is the best option to increase the worth and value of your product in the highly competitive retail market of the U.S.
Different Varieties Of Custom Tuck End Boxes
The tuck end boxes are generally used for beauty and cosmetics, consumers, CDB boxes and bakery and beverages. We offer our clients the following options to choose from:
Reverse Tuck Boxes

Tuck Top Boxes

Straight Tuck Boxes
These custom reverse boxes and straight tuck boxes to a large extent are similar in style and design except for the closing panels. What is special about reverse tuck box packaging is that they have one panel that is tucked to the rear side of the casing and another closing side is tucked to the front side. They can be easily assembled without any glue of any sort. Moreover, a tuck box is widely used for lightweight and slightly heavy retail goods, such as soaps, bath bombs, perfumes, and several other items.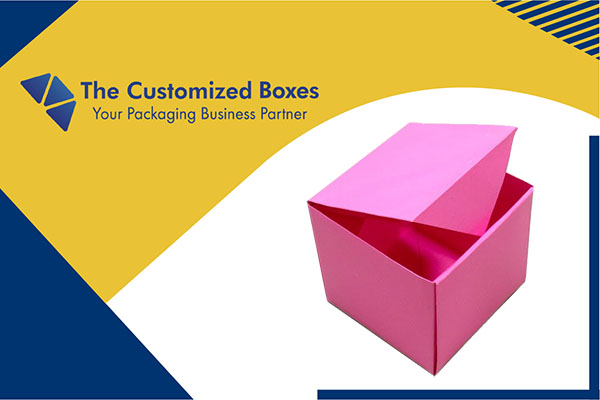 Get More Sales with Tuck Boxes
Our custom tuck boxes will add value to the products. Sell the luxury for which customers are yearning.. Check our custom tuck end boxes. Have unique boxes that provide a ready-made recipe for gaining customers' loyalty.
The tuck top boxes are very muscular and strong due to their double sidewalls. These boxes have one opening to the top, with a closing tuck flap going into the tray at the bottom. These boxes also do not need any sort of gluing because they can be easily assembled by joining different ends of the boxes with each other. This kind of tuck boxes packaging is used for wrapping candies, toys, and other gifts.
Custom Straight Tuck Boxes
Straight tuck boxes are a very common packaging solution for a variety of industries. for many items, custom straight tuck boxes are very popular in the U.S' retail market. They are the best suit for cosmetic jars and cologne bottle packaging. These boxes have top and bottom closure ends linked to the same panel. These boxes can be folded from back to front or front to back with surprising ease. To be precise, they are the perfect packaging solution for e-commerce and retail products.
Strength With Majestic Beauty
Another advantage of a tuck box is that it is very protective. No matter how much you spend on the quality of the product if its safety is compromised, it would risk not only risk sales of the product but also the overall reputation of the company. Hence, choosing a durable material is as necessary as the quality itself. 
Tux box in this regard provides immense packaging support and safety of the product along with an attractive and dazzling appearance. With these muscular boxes, your product would survive the mechanical shocks of storage, distribution, and delivery. For customer satisfaction, an unscratched delivery is always essential and imperative.
Custom Tuck End Boxes: A Fast And Easy Packaging
There are plenty of packaging boxes that look decent and attractive; however, what makes custom tuck end boxes unique is their user-friendliness and the ease with which customers unpack your product, enhancing the unboxing experience. Almost any product of any size and shape can be packed inside these boxes within seconds.
They are perfect if your company is more focused on production quantity within a limited amount of time. These boxes offer you relative ease with which a customer can unwrap and wrap them with surprising ease and comfort. As a result, it would be very convenient for your packaging department to prepare and pack the product, saving time and energy that will certainly play in your company's favor.
Make Unboxing Experience Memorable With Tuck Box
Moreover, it is also imperative that the customer experience with unboxing should be memorable to ensure retention rate and overall satisfaction of the customer. To that end, a simple and minimalistic look and design of custom tuck end boxes are the best options in order to drive sales and profit margin.
First Grade Embellishments On Your Boxes 
There are multiple techniques and finishing options through which packaging boxes are manufactured. We offer one of the top and trending embellishment options that are being widely used for product packaging.
Gloss lamination: Glossy and dazzling shine with a smooth feel
Matte Lamination: Classy and minimalistic look, observing light with no reflection
Spot UV finish: Glossy combination of Matt and Gloss lamination
Embossing: Creates a raised logo, text, or any other design
Debossing: Stumps a logo, text, or any other design
Window Cut-Outs – To showcase the product from inside the window tuck box
Hot foil stamping: Makes the logo or other text/image look metallic
Inside printing – For customization of  the interior side of the product box
Inserts – Protect the product inside the packaging box
Tongue/Catalog lock – locker slit with a panel to make a secure top
Apart from all these options, we offer more add-ons that you can add to your custom-printed boxes such as perforation, thumb cutout, and dust flap. These embellishments would make your product look unique, impressive, and attractive in the highly competitive market of the U.S. As a result, your product would grab customers' attention and would make them your consistent buyers. Hurry up! and do the perfect branding and advertisement of your product.
TCB Is The Leading Tuck Boxes Wholesale Company
It is our utmost priority to craft and produce packaging that is in line with our clients' aspirations and their products' requirements. We offer our clients customized boxes at the lowest possible price on the market. For building a trustful relationship between customers and suppliers custom tuck end boxes are the best choice. It is also a low-cost marketing tactic that does not need much planning and investment. Providing custom printed boxes increases the likelihood that recipients will actually utilize them.
Our Team Of Professionals Always Up For Assistance
Our packaging team will guide you throughout the process of achieving high-end objectives that boost your sales up to an astonishing level. Custom printed tuck end boxes with artistic logos or artwork are ideal for promoting any kind of company or organization. They are visually appealing and correspond to the nature of the product that is being sold.
Hurry Up And Place Your Order
Get tuck boxes wholesale at one of the lowest rates that you can possibly get in the market with no requirement of the minimum purchase quantity. The Customized Boxes is dedicated to assisting small companies as well as already reputable and established businesses in expanding their operations by providing personalized boxes at wholesale prices with no minimum purchase restrictions.
Email us at sales@thecustomizedboxes.com or contact on    +1 703 350 4739
| | |
| --- | --- |
| Box Style | Punch Partition, Tuck Flap Box, Pillow Box, Gable Box, Sleeve Box |
| Dimension (L + W + H) | All Custom Sizes Available |
| Quantities | 100 – 500,000 |
| Paper Stock | 10pt to 28pt (60lb to 400lb) Eco-Friendly Kraft, E-flute Corrugated, Bux Board, Cardstock |
| Printing | Plain, CMYK Colors, PMS (Pantone Matching System), Spot Colors |
| Finishing | Gloss Lamination, Matte Lamination, Gloss AQ, Gloss UV, Matte UV, Spot UV, Embossing, Foiling |
| Included Options | Die Cutting, Gluing, Perforation |
| Additional Options | Embossing, Window Patching, (Gold, silver, Cooper, Red, Blue Foil Stamping) |
| Proof | Flat View, 3D Mock-up, Physical Sampling (On request) |
| Turnaround | 8-12 business days after press-ready file confirmed by the client |
| Shipping | Ship Flat, Packed in Boxes, UPS, FedEx, DHL |