Custom Pre-Roll Packaging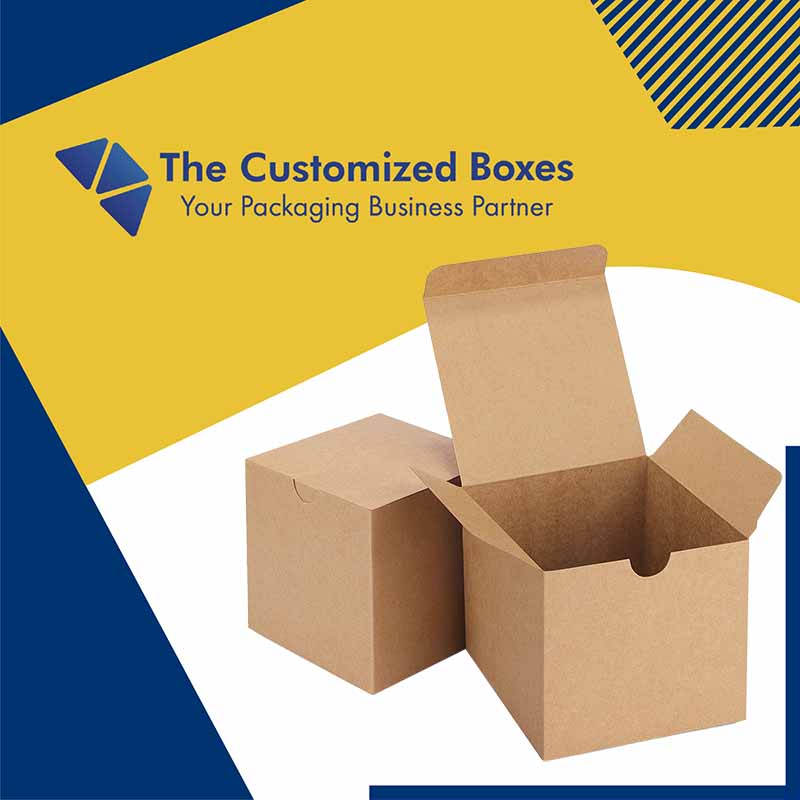 Custom Pre-Roll Packaging Boxes Wholesale In USA
Pre-roll packaging came into the limelight in the 1800s and gradually it became one of the famous packaging solutions for cannabis related products. It is now a staple for all people around the world. You can easily find these pre-roll packaging today exhibited on the counters and counters of every single store, dispensary, and medical outlet. It is mainly because these cannabis icons keep cannabis products garden-fresh and protected from all kinds of physical disturbances. 
No matter in which form you are selling your cannabis product be it individual pre-roll or multi packs, The Customized Boxes is a one stop shop for all of your product needs and requirements. We will deliver your boxes whose appearance would become a magnet and center of attention for all cannabis lovers in the U.S. So if your company is looking for these boxes, feel free to contact us and have your all questions and queries solved by our customer support representatives.
Hemp Vs Tobacco Cigarettes: What is the Difference?
These cigarettes are also called CBD cigarettes. These are different from traditional cigarettes that contain tobacco. Hemp cigarettes have become so popular in the U.S since their legalization in 2018. With this trend, markets have witnessed explosive growth in hemp cigarettes with each company coming up with new ideas and packaging to make their product prominent in the competitive market of the U.S.
The growth is mainly because the reason that nicotine in tobacco cigarettes causes many health problems and the most prominent among them is cancer. On the other hand, CBD cigarettes contain nicotine to a negligible level and to some level are beneficial to health as they will deliver CBD boxes into your body which has many health benefits, and off course, along with some risks as well.
Having Trouble Choosing The Right Fit?
Are you confused to choose the right color, size, and design for your custom pre-roll packaging? If you are having trouble finding the right box for your cannabis products, we are here to help. We understand our clients' problems and certainly, it is difficult to choose the right pre-roll box among the plethora of varieties available in the U.S market. The The Customized Boxes team of experienced staff will coordinate with you and will help you choose the best fit for your product from designing to the whole manufacturing process.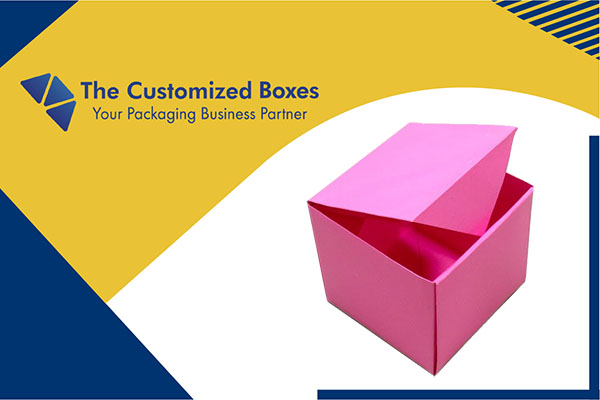 Get More Sales With Custom Pre-Roll Packaging

Our custom pre-roll packaging will add value to the products. Sell the luxury for which customers are yearning.. Check our custom pre-roll boxes. Have unique boxes that provide a ready-made recipe for gaining customers' loyalty.
Custom Pre-Roll Packaging: Ideal Fusion Of Style, Freshness, And durability
People mostly buy custom pre-roll boxes from dispensaries. It is one of the highly purchased products. They offer consumers surprising ease of consumption, enhancing their experience to the level of excellence. With our custom pre-roll packaging, consumers would love your products which will exponentially grow your sales and profit margins. Apart from the catchy appearance, these boxes are specially designed to keep your cannabis products fresh and fragrant.
Features Of Pre-Roll Packaging
We provide different customization options for your custom pre-roll packaging to decorate your cannabis boxes up to an excellent level. It is essential to consider your artwork and printing options when it comes to the presentation of your pre-roll box. We offer the following personalization options to our clients:
Make It Memorable With Matchbox Compartment
The matchbox compartment product is currently the talk of the town as many people find it impressive to have an internal matchbox compartment in their cigarette rolls. TCB provides different styles, sizes, and shapes of matchbox compartments that will surely enhance the appearance of your custom pre-roll packaging with guaranteed customer satisfaction.
It Is The Perfect Material And Size That Matters The Most
Our inventory of materials is fraught with different materials from which you can choose a suitable quality for your product, considering the nature of your product. You can choose:
Tin Boxes for added security and protection

Metal Boxes for durability

Plastic Boxes for a glittery look
These materials are selected by considering the nature, functionality, sustainability, and shelf life of your product. If you are confused then we can inform you about the functions and advantages of choosing each material so that you can make an informed decision.
Custom Sleeve Boxes With Try
Moreover, TCB also offers sleeve boxes for pre-roll packaging. These boxes are quite different from conventional boxes, hence, giving a unique look to your hemp smoking rolls. Their sliding action gives a soothing feeling to your customer which works well for your business.
Exhibit You Product With Pre-Roll Display Boxes
Apart from pre-roll box, we also provide our clients with display boxes for their cannabis products in order to make them more prominent and engaging.  If you want to display your pre-rolls at the counter of dispensaries to increase sales our display boxes will certainly increase your sales profit margins.
Advertise Your Brand With Dazzling Designs
It is important for all businesses to make their logo memorable to customers in order to increase customer retention rate. We have a team of highly experienced graphic designers who will deliver your astonishing logos and box designs for your pre-roll box. No matter what your aspirations are our team is fully qualified to meet your vision. Moreover, TCB also offers the following add-on services for the further enhancement of your product design and presentation.
Gloss lamination: Glossy and dazzling shine with a smooth feel
Matte Lamination: Classy and minimalistic look, observing light with no reflection
Spot UV finish: Glossy combination of Matt and Gloss lamination
Embossing: Creates a raised logo, text, or any other design
Debossing: Stumps a logo, text, or any other design
Window Cut-Outs – To showcase the product from inside the window tuck box
Hot foil stamping: Makes the logo or other text/image look metallic
Inside printing – For customization of  the interior side of the product box
Our customization offers a variety of graphic design services that accurately display your brand's message. From logos to color schemes, we can perfectly match your style request regardless of your vision.
We Guarantee Satisfaction And Superior Product Quality
Client satisfaction is most important to us. We deliver boxes that are of premium quality and in line with clients' aspirations and imaginations. So, hurry up and get in touch with our customer support representatives as every project has its challenges so the sooner your place an order the better.
We offer Pre-Roll Boxes Wholesale
Every business strives to limit production costs and maximize profits. To that end, we offer our clients one of the lowest prices that you can possibly find in the highly expensive market of the U.S. So, hussle up and boost your profits with our pre-roll boxes wholesale package.
What we do best is to deliver products without any compromise over quality and presentation. We are one of the U.S' leading box manufacturing companies with thousands of satisfied clients all over America. Our pre-roll box is the perfect framework for all of your cannabis products, making them stand out in the overly stuffed dispensaries of the market. So hurry up! And request a quote to start your box manufacturing process right away.
Get In Touch And Place Your Order
Get your fully customized pre roll box at one of the lowest rates that you can possibly get in the market with no requirement of the minimum purchase quantity. The Customized Boxes is dedicated to assisting small companies as well as already reputable and established businesses in expanding their operations by providing personalized Pre-roll packaging at wholesale prices with no minimum purchase restrictions. Email us at sales@thecustomizedboxes or contact on +1 703 350 4739. 
| | |
| --- | --- |
| Box Style | Punch Partition, Tuck Flap Box, Pillow Box, Gable Box, Sleeve Box |
| Dimension (L + W + H) | All Custom Sizes Available |
| Quantities | 100 – 500,000 |
| Paper Stock | 10pt to 28pt (60lb to 400lb) Eco-Friendly Kraft, E-flute Corrugated, Bux Board, Cardstock |
| Printing | Plain, CMYK Colors, PMS (Pantone Matching System), Spot Colors |
| Finishing | Gloss Lamination, Matte Lamination, Gloss AQ, Gloss UV, Matte UV, Spot UV, Embossing, Foiling |
| Included Options | Die Cutting, Gluing, Perforation |
| Additional Options | Embossing, Window Patching, (Gold, silver, Cooper, Red, Blue Foil Stamping) |
| Proof | Flat View, 3D Mock-up, Physical Sampling (On request) |
| Turnaround | 8-12 business days after press-ready file confirmed by the client |
| Shipping | Ship Flat, Packed in Boxes, UPS, FedEx, DHL |