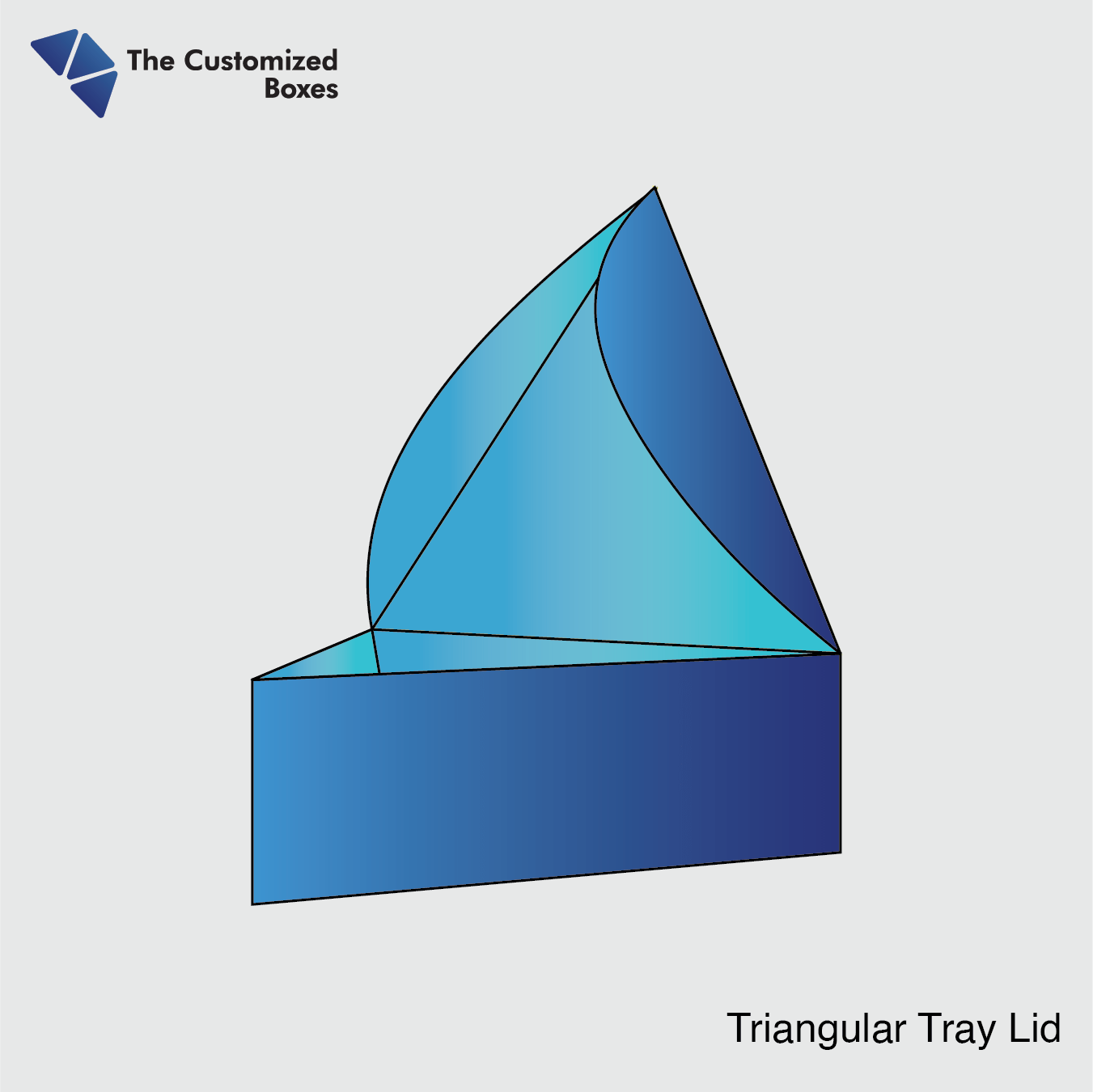 Uses of the Triangular Tray Lid
Are you bored of the everyday square and rectangular boxes? Do you also want something uniquely shaped and sized for you to showcase your product in? Well, then you are just in luck because The Customized Boxes provides you with a large stock of Triangular Tray Lid packaging boxes. These boxes are a great help in attracting your customers' attention because of their unique and matchless triangle lid that you can tuck neatly around the box. Creating a secure space for you to put your product in.
The Triangular Tray Lid boxes are not only secure and fetching but also is used in great amount for birthday gifts and fancy products. With these boxes, you won't have to worry about going out of your way to create something special or customize it nicely. Because the shape of the box is a plus point and gives it a unique look.
Our Triangular Tray Lid boxes are made of first-rate quality material. Not only that. The Customized Boxes offer you a self-lock installed in the box made of flaps. These flaps all have an open area or a slit in them that makes. It easier for you to tuck in each other, creating a securely locked package. Handling, doing, or undoing these boxes is not a hard thing to do and can be done by anyone with a little focus.
Triangular Tray Lids Vs Square Lid Boxes
Here at The Customized Boxes, we make sure that our triangular Lid Boxes are as secure and safe for your items as the normal box would be. They are designed with fit and on-point accuracy that closes them off easily. But can also be opened all the way to scratch if needed. We offer Triangular Tray Lid boxes that are highly customizable and can be worked around after seeing the diameters of your product. These are eye-catching and can make your product seem prominent in the long variety of basic square and rectangular boxes.
You can now use our Triangular Tray Lid boxes to put your desired items in. These can be anything ranging from gifts, letters, pastries, and pizza slices. Anything that you can fit in the box, will be automatically desired more by your customers. Due to the individuality and different appearance of the box because just like you are bored of saying basic boxes. Maybe your customers are too and this might just be the right time to reach out to them!