Straight Tuck with Customizable Window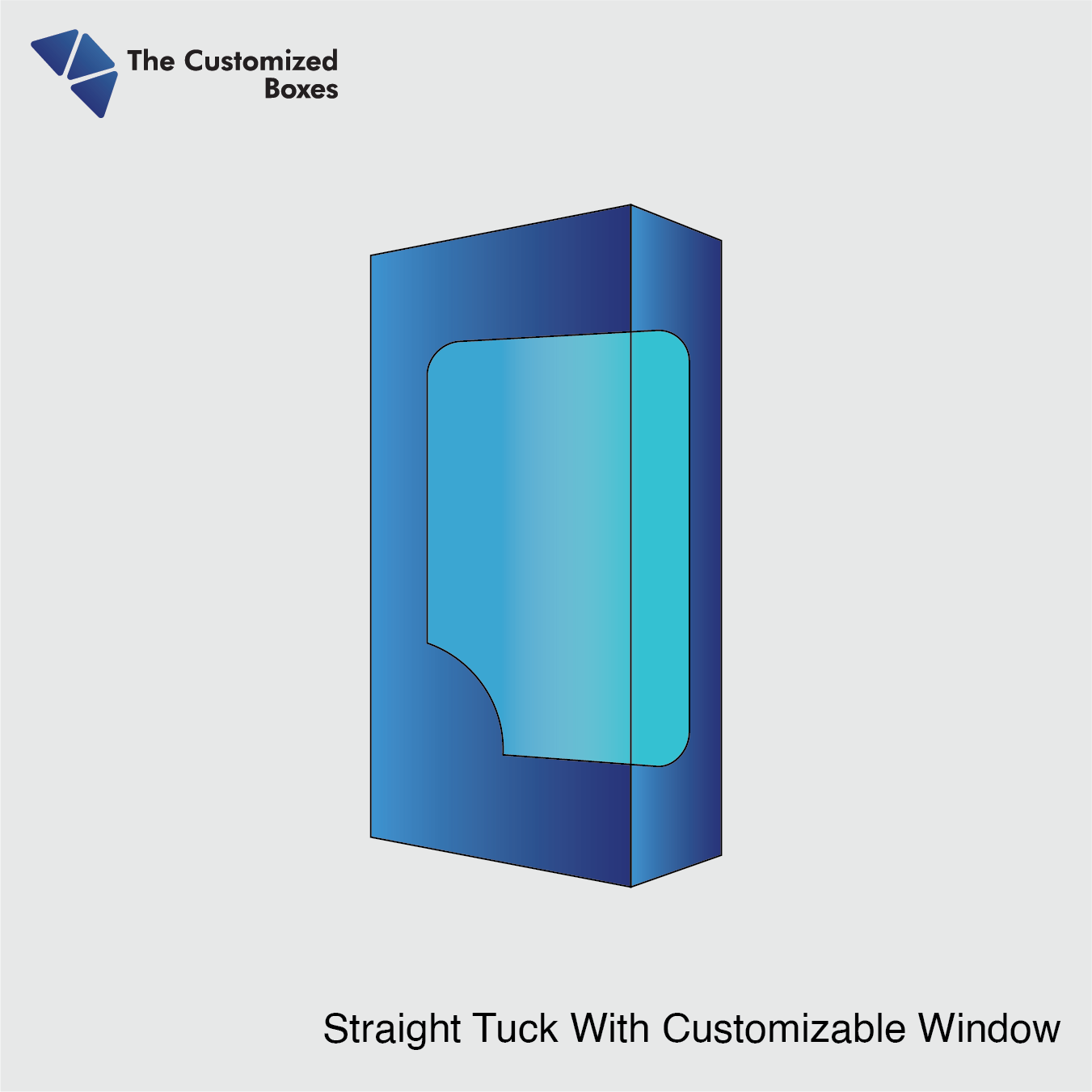 Best Quality, Affordable Prices
Here at Customized Boxes, we offer the finest quality, Straight Tuck, with Customizable Window Boxes. Give you the amazing opportunity of a customizable window that you can install into the box. This also helps you project your product inside. Having a straight tuck box is really convenient as it can easily be opened up all the way and tucked back into a box whenever necessary.
With our straight tuck boxes, you will be able to customize a window on it, of whatever size and shape that you would like it to be. This not only increases the beauty and looks of the box. But also lets your customer have a look inside of it at the product that they are going to buy. The versatile tucking at both ends of the box creates a very convenient form of packing. It can be done faster than with any other type of box.
Get help from our special designers and team of experts who have a deep understanding of how your boxes are going to enclose your product nicely in them with safety and protection even during the shipping.
Why Straight Tuck with Customizable Window?
Straight tuck boxes are highly recommended if the face of your product is most important and needs to be put out for the viewers. The customizable window option may give you an easy way out if you are looking to project and promote your products for a buy-off. This way not only does the two-side tucking play a handy role. But the customized window in it will play a part in the selling of your product.
With our services, you will not only find the best quality material in town but also find straight tuck boxes. Also, With customizable windows in a really cheap deal that will fit your budget. Our customer service is friendly and our straight tuck boxes come with a customizable window option for you to decide and create. So don't wait for any further and come order up your packaging boxes from Customized Boxes and we won't let you down!
You can always ask for help if you have any confusion. Our customers support team is always available for your help through live chat support and via phone and email.