Sleeve with Tapered Side Panel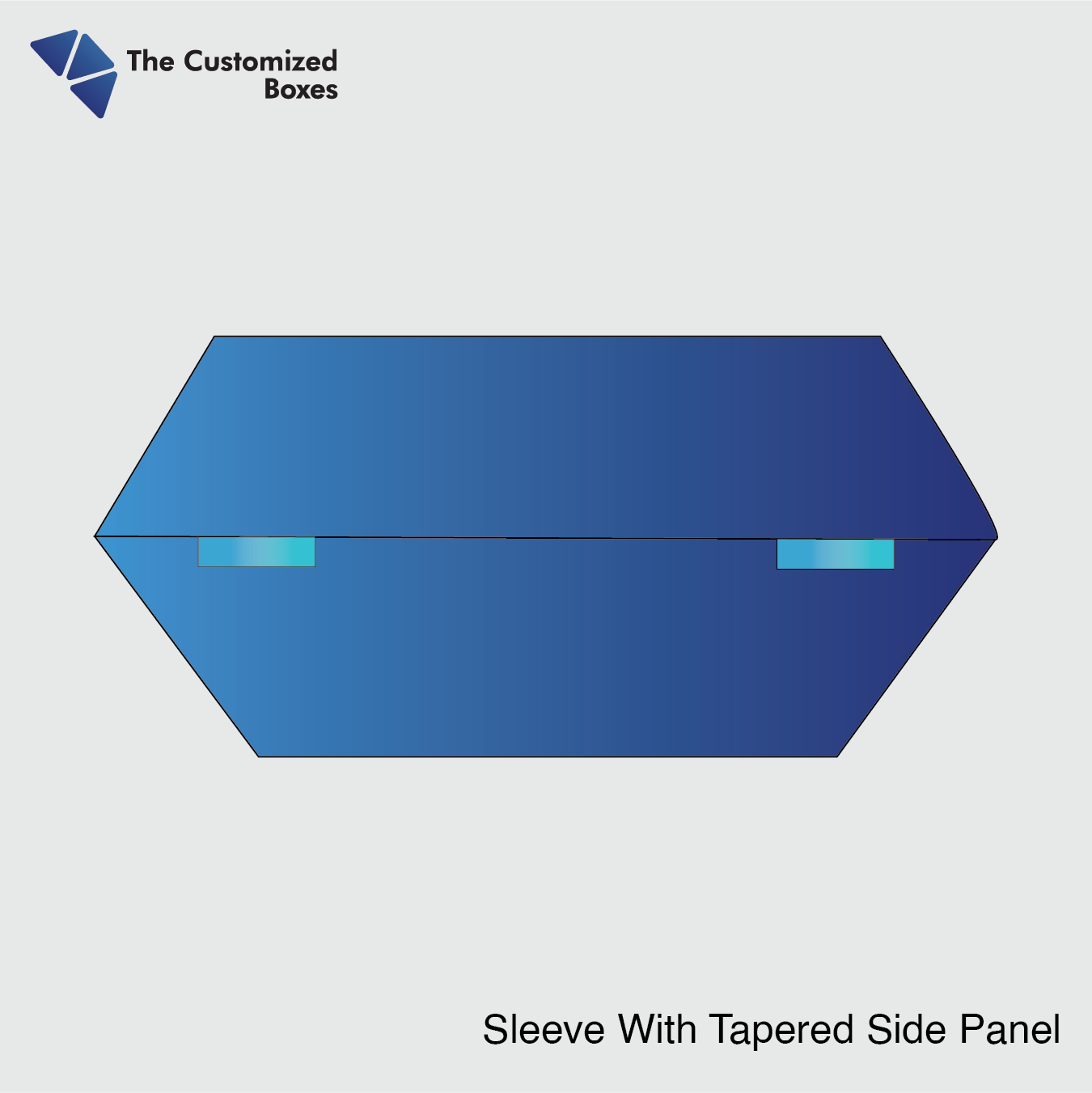 A Versatile Packaging
By having a Sleeve with Tapered Side Panel, you can make your products look outstanding. It will also give your product a unique identification. It also improves the chances of your product being picked from the shelf more often. Many advantages support the idea of having a Sleeve with a Tapered Side Panel for your box. There is an immense amount of competition in the products these days.
Manufacturing companies try to make their products different in every aspect. Amongst these factors, a product's packaging plays a vital role in making a product differentiated in the market. Companies work hard to design the product's final outlook. We at The Customized Boxes will make it easy for you to get your favorite box style.
Our team of packaging experts will help you in achieving the right design of the box which you are looking for. Plus, we offer you many other benefits which will help in multiplying your sales to the maximum.
Product Safety
Sleeve with Tapered Side Panel is a customization that is applied to different boxes and for different products. This customization lets a box have a tapered side panel. Also, With this tapered side panel, the product inside the box gets added security. Moreover, since it is a sleeve. It should also be kept in mind that this will be placed on the box as a whole and shall have one side tapered. This is because it is a tapered side panel.
These sleeves create a very good look for a product. These looks make a consumer consider your product of a high-quality product.
User Friendly
Boxes with a sleeve are said to be more user-friendly than any other of the boxes. Moreover, The reason being, like their name, suggests that they have a side panel which makes the user experience of these boxes easier. As well, They can be kept easily in a hand.
What type of products can you pack in these boxes?
Many different products can be packed in the box. However, in particular, these boxes are best for the storage of go-to foods. For example, you can keep popcorn and other types of snacks. Apart from these, they can also be used in other product packaging as well. We can provide you any size of the sleeve with a tapered side panel boxes and our printing can make the boxes even more catchy and stylish for your product display.