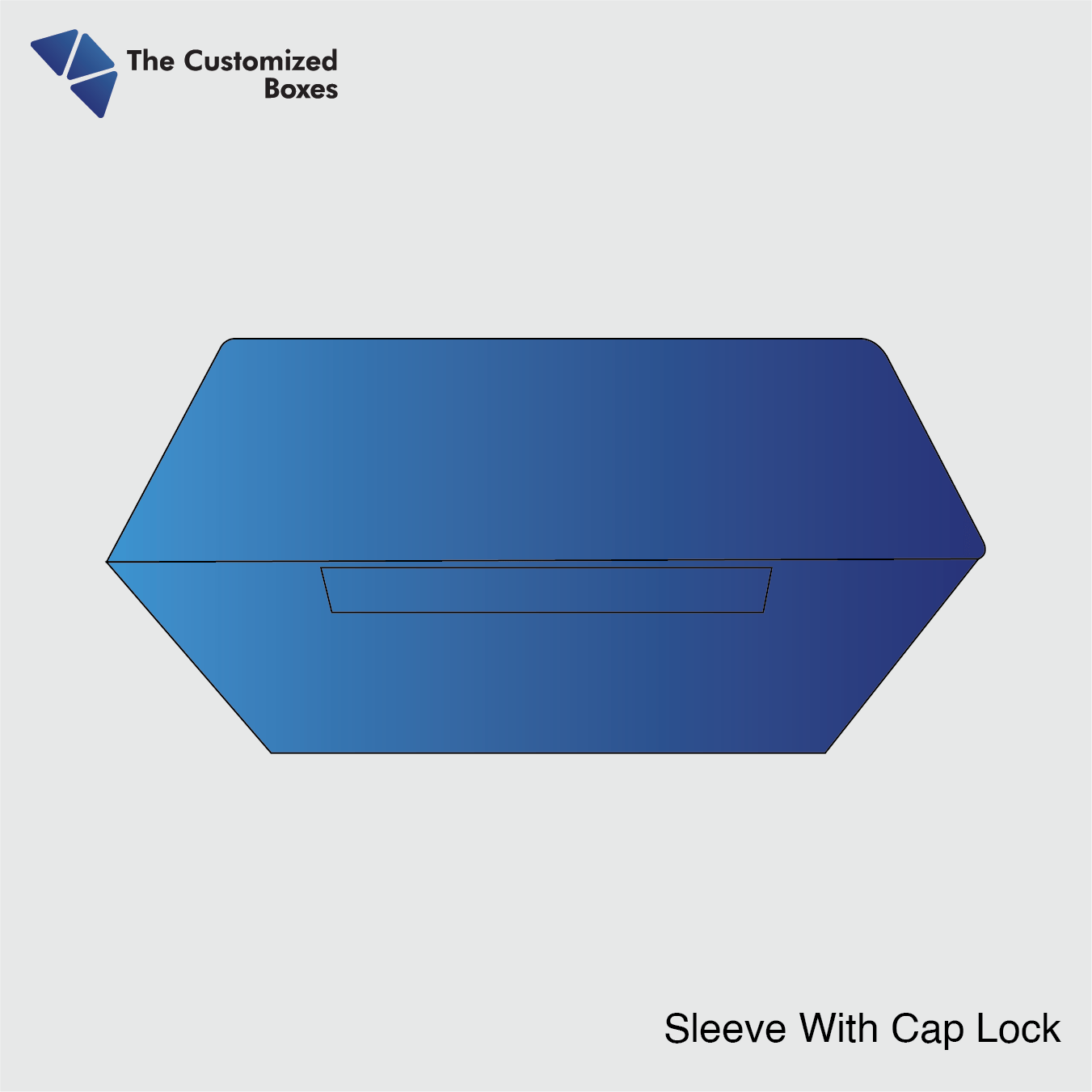 A Versatile Packaging
With the help of Sleeve with Cap Lock, now you have the opportunity to give your products a unique and fantastic look. Due to the cutthroat competition, product manufacturers are always looking for a different but highly presentable solution. And rightly so. Because you need your packaging to appeal to the customers so they are inclined to buy your products. This sleeve fulfills all your presentation needs and captures the eyes of the customer when they are being displayed on retailer shelves using this style.
Display and Protection
The Sleeve with Cap Lock is not only an amazing packaging solution for the displaying of your products on retailer shelves. Rather that is just an added advantage that comes with it. By implementing the industry-leading technology at our disposal, The Customized Boxes are able to provide you these boxes with precision in shape as well as durability. These sleeves can be used to display as well as protect a variety of products.
This style is especially suitable for carrying and displaying your cosmetic products. Cosmetics usually are quite expensive. Therefore, there is no reason that you should compromise on the quality of the packaging that you are using. First of all, if your packaging is cheap, the customers will feel like they are not getting the value of their money.
Secondly, if you fail to deliver your products safely to the customers, and they get broken or damaged on the way, you will eventually lose customers as well as their trust in your brand. With the help of the closing lid, you get an opportunity to protect your items so that they don't get damaged by simply falling out or due to various environmental factors like heat and humidity.
What type of Products can you Pack in these Boxes?
There are a number of different products that can be packaged in Sleeve with Cap Lock. These boxes are most suitable for packaging different types of cosmetic items. Apart from that, you can also pack different food items in these. The cap lock will prevent the food from falling out as well as giving an amazing look to your food boxes that will help your brand.