Amazingly Designed Custom Sleeve Boxes In USA
Packaging sleeves, also called belly bands, have become a new trend in the U.S retail market as they give a minimalistic and simple look to your product while maintaining as low carbon footprint as possible. It gives plenty of space to aesthetically mention product related information in order to allow customers to make an informed decision. 
Moreover, custom sleeve packaging is one of the most economically viable options available in the market among all the box packaging options. Get in touch with our customer support representative to order your eco-friendly and sustainable sleeve boxes that wrap around your product, giving a unique and high degree of changeability.
Defining Packaging Sleeves And Their Functions?
Packaging sleeves are also called belly brands because they are wrapped around the product making them look like a belly band. It is a new method currently being used in businesses for their product branding. Since U.S citizens are very climate-sensitive, sleeve packaging gives an added benefit of low carbon foot printing, making it the favorite option of customers. With sleeve packaging, you can reduce toxic plastic waste and other toxic materials of production. Packaging sleeves are widely used for soap packaging boxes, invitation cards, and or even a box of bakery items. 
Virtues Of Using Custom Sleeve Packaging Boxes
Decent Packaging At An Affordable Cost
Sleeve boxes are one of the best options for companies looking for an economically viable solution to their packaging needs. Other available options in the packaging market, such as rigid boxes and other retail boxes are a little bit expensive for a new startup as it significantly increases production cost and leaves very little profit margins in the end. They significantly reduce production costs while maintaining an impressive, classic, and adorable appearance of your product, increasing significantly your profit margins.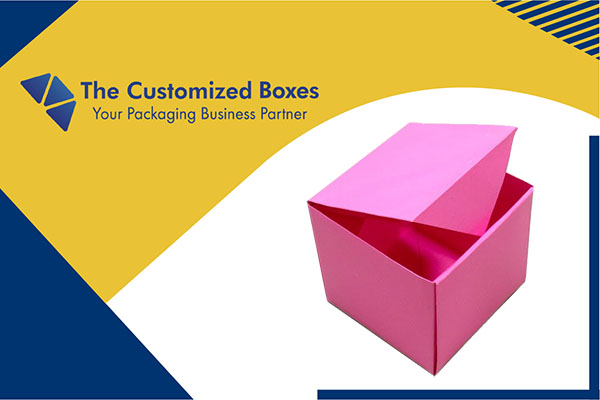 Get More Sales With Sleeve Boxes
Our custom sleeve packaging will add value to the products. Sell the luxury for which customers are yearning.. Check our custom sleeve boxes. Have unique boxes that provide a ready-made recipe for gaining customers' loyalty.
Commitment To Fight Against Climate Change
Another major benefit of using custom sleeve boxes is the fact that they send a positive message to your customers regarding the company's commitment and dedication to fighting and curtailing the impacts of climate change. Most of the plastic boxes available in the U.S market have become unpopular as they emit greenhouse gases and create water and land pollution. This economic sustainability gives you an edge over all other brands in the market by showing the care and commitment that your company has for climate change. As a result, it builds a trust full relationship between your company and customers. 
Print And Customize With Ease
In addition to this, custom sleeve boxes are very easy to design and print. From brand name to log and all other artworks and information can be easily engraved on the sleeve boxes with surprising ease. From our inventory of materials, you can choose your sleeve paper materials of different quality, thicknesses, and strength. Our motto is to give you greater control over the production and manufacturing of your product rigid boxes.
Make Packaging More Memorable
No doubt cardboard sleeve boxes give a unique and impressive look to your product; however, with foil stamping you can add a specialty by printed designs with gold and silver foil on the surface of the box. You can explore The Customized Boxes' online foil chart in order to find the perfect fit for your brand according to your preferred color schemes and patterns. Moreover, we also offer other modification methods, such as letterpress, embossing, and debossing, these all can be used to create either a raised or debossed logo, text, or any other artwork. These techniques give a satisfying texture to your product box, leaving a long lasting impression on customers' senses.
Increase Professionalism With White Ink
One of the easiest ways to raise the level of professionalism is to use white ink on custom sleeve packaging. White inks are currently being widely used in wedding cards, candle jars, and other bakery item sleeves. With a black background text and logos printed in white ink look phenomenal and highly professional. These add-ons further enhance customer experience with your product which drives sales and profit margins to an exponential level.
Multipurpose And Versatile Custom Sleeve Boxes
There are multiple sleeve boxes options are available in the market in which any kind of personalization can be engraved into their structure to increase customer experience and show off your company's innovative and creative ideas. They are perfect for every type of product. 
From soap bars to mugs and from candle jars to all bakery items, custom sleeve packaging is a one stop solution for all packaging needs and requirements. no matter how ordinary your product is After wrapping custom printed packaging sleeves on your product, it will look dazzling and classy. So hurry up! And make your ordinary looking candles, soap bars, jam bottles, and almost all other retail items look extraordinary and impressive.
Custom Sleeve Boxes With Dazzling Coatings
The Customized Boxes also offers its clients multiple coating options in order to give their product boxes a highly refined and decent finishing. With the help of the latest printing technology, you can choose Matte, Glossy, and Spot UV. These all coating options offer different levels of light reflections. 
With Matte coating, the Custom sleeve boxes would look more classic and vintage with no light reflections. On the other hand, the Glossy look will reflect the whole light spectrum, giving a mesmerizing appearance to your sleeve boxes. Additionally, Spot UV is specially designed to reflect light more than glossy finishing. It reflects all seven colors of light that make your boxes look adorable and impressive.
Our packaging team will guide you throughout the process of achieving high-end objectives that boost your sales up to an astonishing level. Custom sleeve packaging with artistic logos or artwork is ideal for promoting any kind of company or organization. Sleeve boxes are visually appealing and correspond to the nature of the product that is being sold. Simply, request a quote and let our professional team work on your project.
Place Your Order And Let Us Start
Get wholesale custom packaging sleeves at one of the lowest rates that you can possibly get in the market with no requirement of the minimum purchase quantity. The Customized Boxes is dedicated to assisting small companies as well as already reputable and established businesses in expanding their operations by providing personalized boxes at wholesale prices with no minimum purchase restrictions. Email us at sales@thecustomizedboxes.com or contact on    +1 703 350 4739.

| | |
| --- | --- |
| Box Style | Punch Partition, Tuck Flap Box, Pillow Box, Gable Box, Sleeve Box |
| Dimension (L + W + H) | All Custom Sizes Available |
| Quantities | 100 – 500,000 |
| Paper Stock | 10pt to 28pt (60lb to 400lb) Eco-Friendly Kraft, E-flute Corrugated, Bux Board, Cardstock |
| Printing | Plain, CMYK Colors, PMS (Pantone Matching System), Spot Colors |
| Finishing | Gloss Lamination, Matte Lamination, Gloss AQ, Gloss UV, Matte UV, Spot UV, Embossing, Foiling |
| Included Options | Die Cutting, Gluing, Perforation |
| Additional Options | Embossing, Window Patching, (Gold, silver, Cooper, Red, Blue Foil Stamping) |
| Proof | Flat View, 3D Mock-up, Physical Sampling (On request) |
| Turnaround | 8-12 business days after press-ready file confirmed by the client |
| Shipping | Ship Flat, Packed in Boxes, UPS, FedEx, DHL |